Feb 26 2007
Witnesses to War – DVD – $50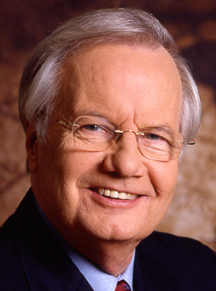 Bill Moyers has had a long and varied career that includes a stint as deputy director of the Peace Corps (1961–63). A special advisor to President Lyndon Johnson, Moyers also served as Johnson's press secretary from 1965 to 1967. But Moyers is best known for his journalism, first in print at the Long Island, New York daily Newsday, where he served as publisher from 1967–70, and later in television. Moyers has received more than 30 Emmy Awards in recognition of his contributions in various roles. He and his wife Judith Davidson formed Public Affairs Television in 1986, through which they have produced more than 200 hours of programming, including the popular PBS series Joseph Campbell and the Power of Myth (1988) and Healing and the Mind (1993). He is currently president of the Schumann Center for Media and Democracy and lives in New York City. Beginning in April 2007, Moyers returns to PBS with Bill Moyers' Journal.
Robert Fisk, Middle East correspondent of The Independent, is the author of Pity the Nation: Lebanon at War (London: André Deutsch, 1990). He holds numerous awards for journalism, including two Amnesty International UK Press Awards and seven British International Journalist of the Year awards. His most recent book is The Great War for Civilisation: the Conquest of the Middle East, published by 4th Estate on 3 October, 2005.
Dahr Jamail is an independent journalist who is now writing for Mother Jones' website, Inter Press Service, the Asia Times and many other outlets. His reports have also been published with The Nation, the Sunday Herald, Islam Online, the Guardian, and the Independent to name just a few. Jamail's dispatches and hard news stories have been translated into French, Polish, German, Dutch, Spanish, Japanese, Portuguese, Chinese, Arabic and Turkish. On radio as well as television, Dahr reports for "Democracy Now!," the BBC, and numerous other stations around the globe. Jamail is also special correspondent for "Flashpoints." He has spent a total of 8 months in occupied Iraq as one of only a few independent U.S. journalists in the country. In the mideast, Dahr has also has reported from Syria, Lebanon, and Jordan.
Plus add-on: Addicted to War – $15 extra
Comments Off on KPFK Fund Drive – Day 14