Dec 23 2009
the entire program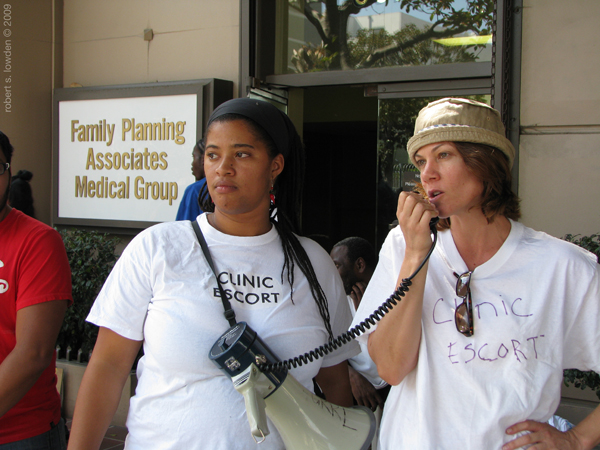 While the issue of women's reproductive health has become a political football in the healthcare bill being tackled in Congress, multiple attacks on the same issue have been launched by anti-abortion groups nationwide. In Kansas the on-going case against the alleged killer of Dr. George Tiller has rallied right wing groups to assert that it is okay to murder abortion providers. In Oklahoma where that state's legislature has become known as one of the most anti-abortion in the country, a bill is being discussed that would require doctors to ask their patients requesting abortions a list of personal health and other questions and then have that information posted publicly on the internet. Earlier this year right wing activists launched a nationwide campaign called 40 Days for Life where they mobilized people to camp outside abortion clinics for 40 days, harassing patients on their way in and out. A local clinic was targeted here in Los Angeles. And despite the 40 days being up, the campaign of intimidation against women continues.
GUEST: Cory Gatrall, co-founder of 40 Days for Choice, and founder of LA for Choice.
For more information, visit www.la4choice@gmail.com or visit http://40days4choice.com and http://la4choice.wordpress.com.
Comments Off on LA Women's Clinic Faces On-Going Harassment from Right Wingers