Mar 18 2016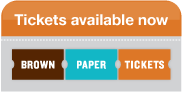 Come and hear Varoufakis speak in person on Saturday April 23rd in Pasadena, California, at his ONLY Los Angeles-area event!
WHEN: Saturday April 23rd, Reception at 12 noon, Event at 1 pm
WHERE: Neighborhood Unitarian Universalist Church, 301 N. Orange Grove Blvd, Pasadena, CA 91103
Yanis Varoufakis of the Syriza Party took the European political establishment by storm a year ago when he was appointed Finance Minister of Greece by Prime Minister Alexis Tsipras. Varoufakis is an acclaimed economist whose earlier books include 'The Global Minotaur: America, the True Origins of the Financial Crisis and the Future of the World Economy.'
Just months after his brief term as Finance Minister ended, Varoufakis is out with a brand new book, 'And the Weak Suffer What They Must? Europe's crisis, America's economic future.'
12 NOON TO 1 PM, RECEPTION
BUY SPECIAL RECEPTION TICKETS
Tickets to the 12 noon pre-event reception are $100 per person and includes a copy of Varoufakis' latest book, attendance to the general event with reserved front-row seating, a chance to meet and mingle with the guest speaker and get your book signed, and free appetizers and wine. ONLINE ADVANCED SALES ONLY, FIRST COME, FIRST SERVED.
1 PM TO 3 PM, SPEECH AND BOOK SIGNING
BUY GENERAL ADMISSION TICKETS
Tickets to the general event are $12 each and may be purchased online ahead of time, or at the door. Please bring exact change. Seating is limited so come early. There will be limited numbers of books available on site for purchase.
Comments Off on Former Greek Finance Minister Yanis Varoufakis Is Coming To Los Angeles!